Readers and news lovers can access all sorts of reader apps for android devices. Whether you want to simply read books, magazines or the news or enjoy all the benefits of a reading loving community, you'll find something to suit. Here are some Android reader apps to give you some ideas of what's available.
---
1

Pocket Casts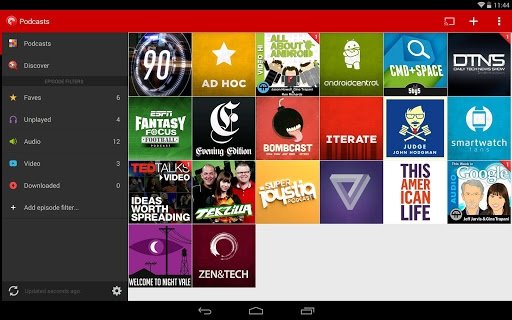 Download at: play.google.com
$3.99
It's not a free app, but it provides you with a powerful way to find news information, podcasts, and headlines. Unlike other reader apps for android, it's not designed to save your pages. However, it offers some added features; like you can use a podcast search option and even visit its 'discover' section to find new, interesting, and sometimes, surprising content. The app also allows for easy management of your subscriptions.
2

Zinio

Download at: play.google.com
Free
This is an interesting app providing you with a chance to pay for what you read. The app itself is free, and you'd only be paying for the quality content you want to read online. The only challenge is to differentiate between good and not-so-good content. Nevertheless, the app lets you browse thousands of digital magazines and articles on politics, sports, technology, travel, lifestyle, and more.
---
3

Digg

Download at: play.google.com
Free
Digg, named after the son of the creator, is an interesting news aggregator app that delivers the most talked-about stories online. Powered by old-fashioned human judgment as well as the most powerful social signals, the app lets you find the most interesting blog posts, articles, status updates, magazine pieces, and much more with utmost ease. This free app, which works more like an RSS feed, uses a black and white theme that works quite well on tablet devices.
---
4

Pocket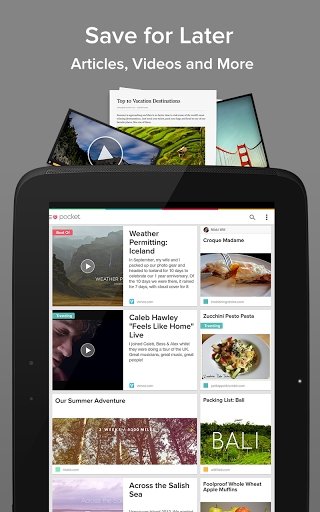 Download at: play.google.com
Free
Millions of people use this free app to save videos, articles, and web content for later use. It works quite like the Internet Explorer favorite bar where you can bookmark pages to read later. The only difference is that Pocket lets you collect, organize, and save pages that you can read, whereas the IE Favorite bar can collect all your links to readable and non-readable pages.
---
5

Google Play Newsstand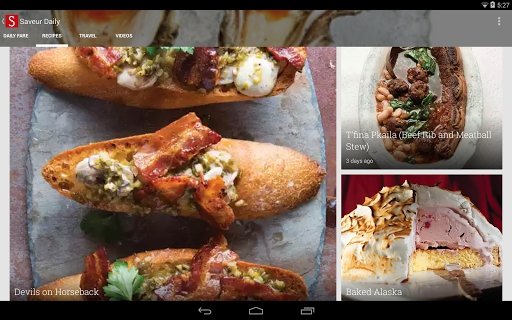 Download at: play.google.com
Free
This is a great app launched by Google to help you discover your favorite magazines, breaking news, videos, in-depth articles, and much more on your Android phone or tablet. With this Google app, you can download digital publications with utmost ease. The best thing is that you will always receive relevant content because it uses the preferences you've set in your Google accounts.
---
6

Flipboard

Download at: play.google.com
Free
Finding news and updates is no longer an issue with Flipboard installed on your device. This free app makes it simple to read digitalized designs and layouts, making it possible to read text with utmost ease. You can even use this app to find and read interesting content from your favorite publications. Quite interestingly, the app lets you create your own magazine loaded with pre-generated and pre-integrated articles – it will all appear in a systematic and properly arranged form. You just need to explore content and tap the 'Plus' button you find next to every entry to make it appear in your own list.
---
7

Circa

Download at: play.google.com
Free
This free app is just perfect for finding and reading smaller news stories. With the help of its own editors, it can easily pick stories that would be of interest to you. By default, it will pick longer stories but then edit and remove fluff to give you the crux of every story. You can also find additional quotes, links, and photos added to every post for a perfect read. The app also lets you stream the stories in different sections and allows you to enjoy watching screen sized images on your smartphone.

Do you have any favorite news or reader apps to tell us about?
---
Popular
Related
Recent