Hair apps are a godsend. Do you feel like your hair has had the same style for ages? Are you just lacking inspiration? Do you have a style in mind but not sure whether it will suit you. You want to try a new color but are too apprehensive? Whatever kind of style rut you're in, there are hair apps to help you get out of it.
1

Your Perfect Hairstyle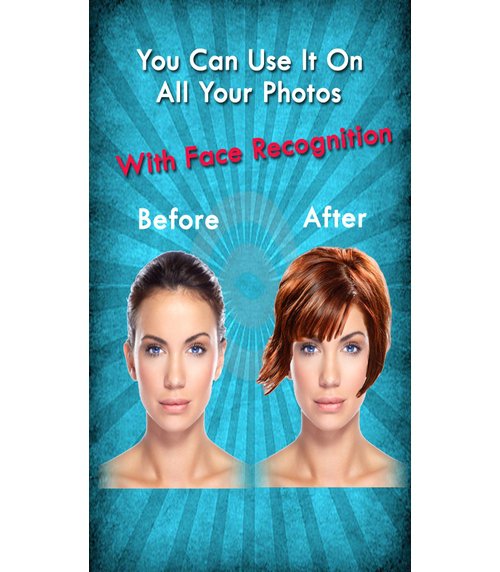 Upload your picture and have fun trying all the different hairstyles until you find the one that makes you say, yep, that's the one. It's more simplistic than other apps but the advantage of this is you won't get bogged down in features but can concentrate on the styles and looks. There is extra content you can pay for if you want.
itunes.apple.com
Cost: Free
2

Hairstyle Mirror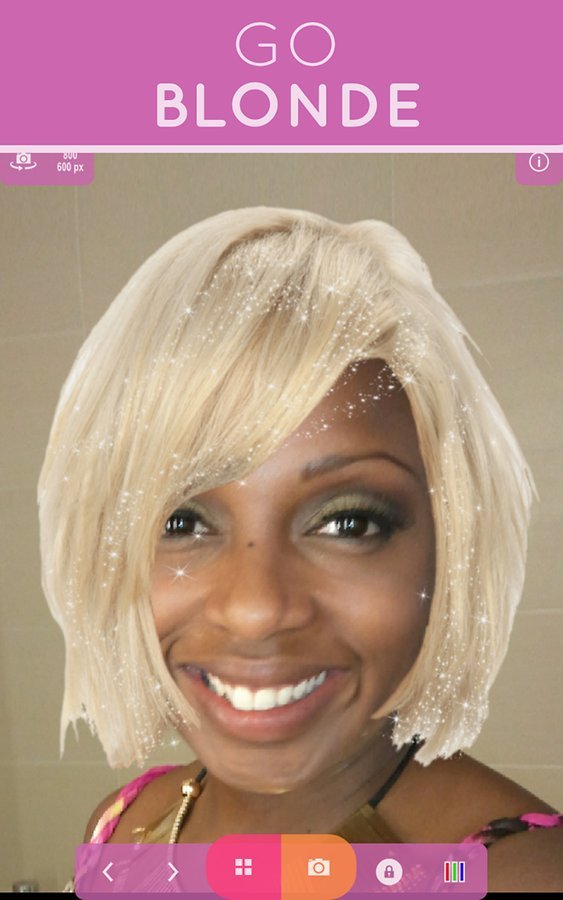 I've picked this one because the previous one is only available for iPhones. This is a similar app but for android. Like the previous one, it is no frills but it does the job. Just load you picture and play around with 90+ styles. You get front and back views and can change color too so if you want ombre or multi-colored strands, you get to see what it would look like.
play.google.com
Cost: Free
3

Hair Color Booth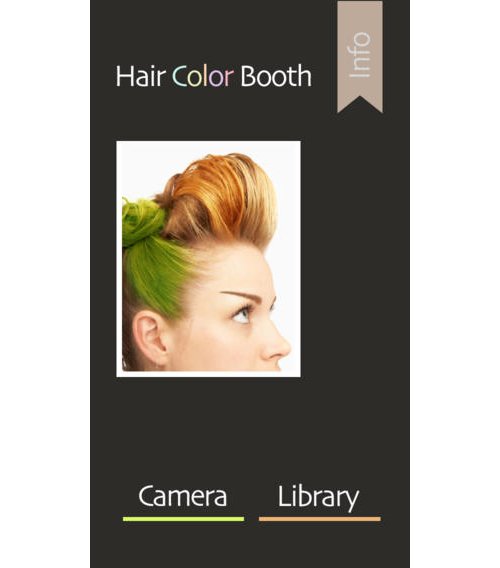 And talking of changing your hair color, this app will bring your visions to life. it's great to be able to see all sorts of shades from the palest silver to the blackest raven without having to commit top a color change.
itunes.apple.com
Cost: $2.99
4

Celebrity Hairstyle Salon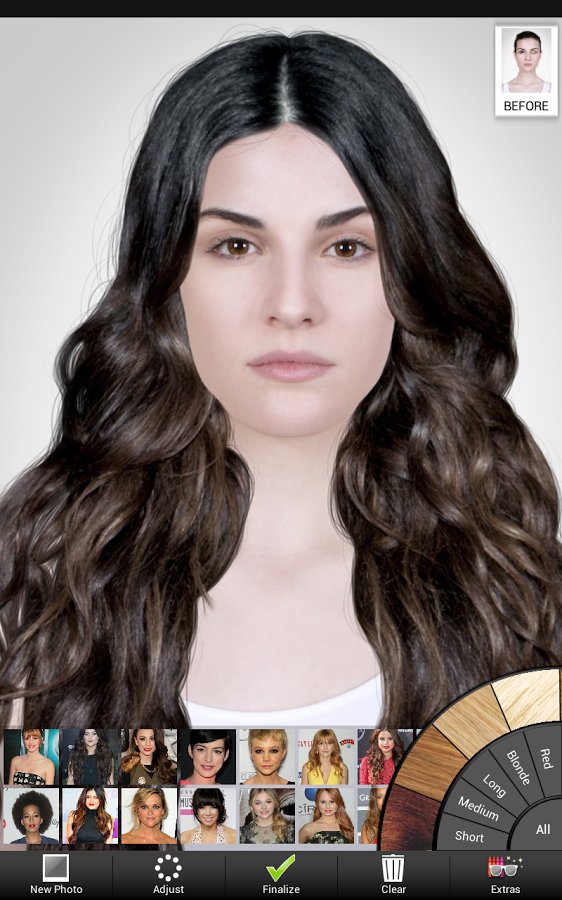 Yes, this does what most hair apps do - i.e. it allows you to play around with styles and colors but then there's an extra feature I think you'll like. You can add accessories to your chosen style and color. Want to know how a cut/color would look with sunglasses? Will your favorite chandelier earrings work with the style? This will show you.
play.google.com
Cost: Free (+ optional in-app purchases)
5

Hair Tutorial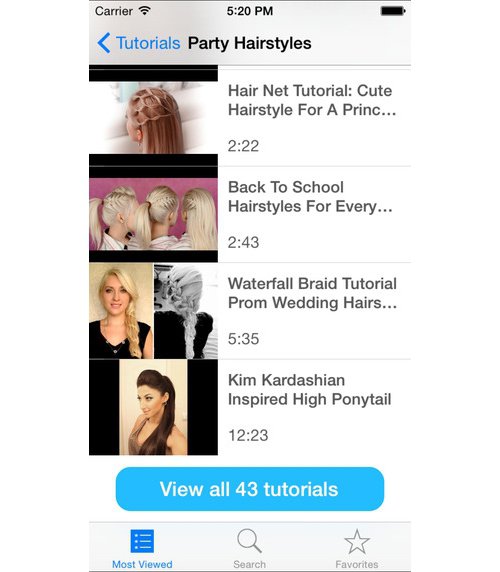 Are you lost for how to change up your look without getting a new cut or changing the color? This app features more than 600 hairstyles for women of all ages and for every occasion. Whether you want a formal style for an interview or something cute for date night, follow the tutorial and hey presto - hello new hair.
itunes.apple.com
Cost: Free
6

Braid Hair Style Tutorial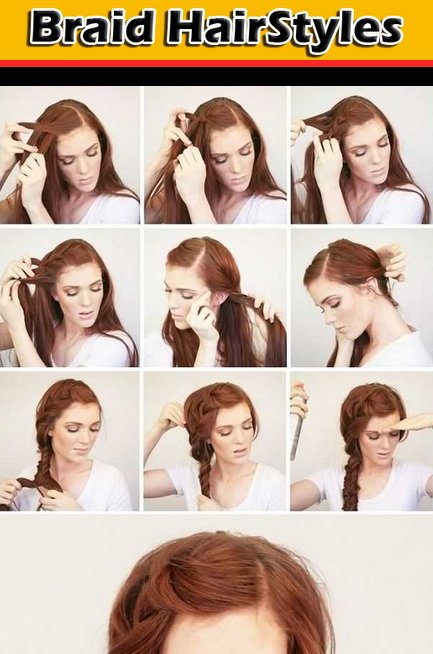 So many fantastic braid hairstyles appear here on All Women Stalk, Pinterest, Instagram... everywhere. if you think they're all too complicated, this is the app for you. Follow the tutorials and get the cutest braids in no time at all.
play.google.com
Cost: Free
7

Ultimate Hairstyle Try-on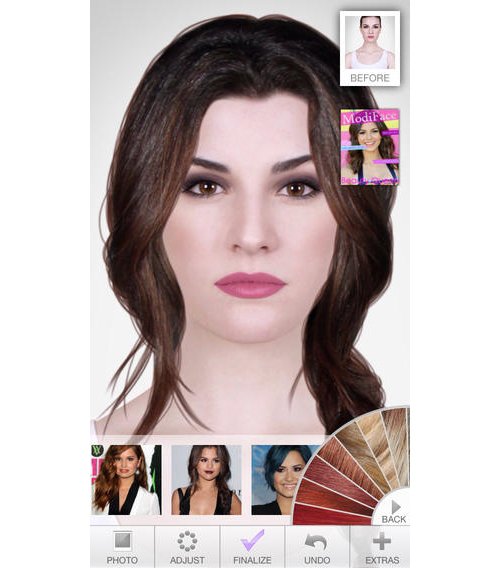 If you are inspired by celebrities' hairstyles, you really shouldn't be without this app. Although it could do with a bit of updating, it's a bit of fun. Pick your fave celebrity/style and see how the style will suit you. Then get to work on accessorizing so you can decide on your final look.
itunes.apple.com
play.google.com
Cost: Free
Do you have any go-to hair apps when you want style inspiration?