I'm a huge fan of mobile applications and during my recent search, I discovered some great apps for perfume lovers. Whether you're looking to find your signature scent, or want to purchase the latest perfume that recently launched, there are apps out there to help you achieve that. All of these apps are free to download, making them invaluable sources of information and great apps for perfume lovers.
Table of contents:
1

Perfumance – Find the Perfect Scent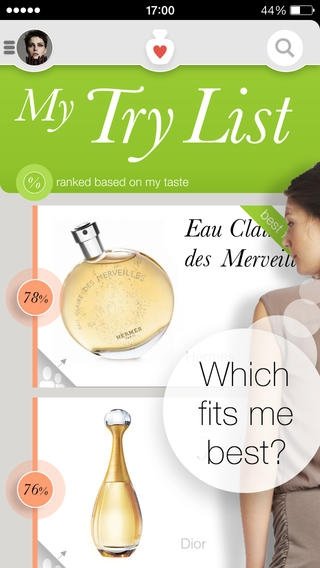 On iTunes at: itunes.apple.com
Price: Free
Perfumance is an indispensable app, particularly if you haven't found your favorite fragrance yet, and it's one of those basic apps for perfume lovers everywhere! Essentially, it gives you your own perfume assistant. It allows you to build your own profile and recommends the perfect match for you. The more you use the app, the more it's able to spit out decent recommendations just for you. On the back-end of the app is a recommendation algorithm with information supplied by a Parisian-based perfumer, Viktoria Minya. There are lots of other add-on features too; for instance, it offers you great ideas on the best fragrances to buy your friends and family, as well as other unique options.
2

PerfumeLive.com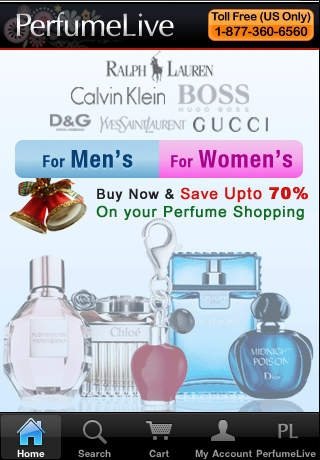 On iTunes at: itunes.apple.com
Price: Free
This is one of my favorite apps for perfume lovers that's out there. It's one of the first apps to enable shopping for fragrances. There are over 20,000 fragrances to choose from and the best part about this app is you can use their search by barcode feature, to see if they sell your favorite designer brand.
3

ParfumPlus (English Edition)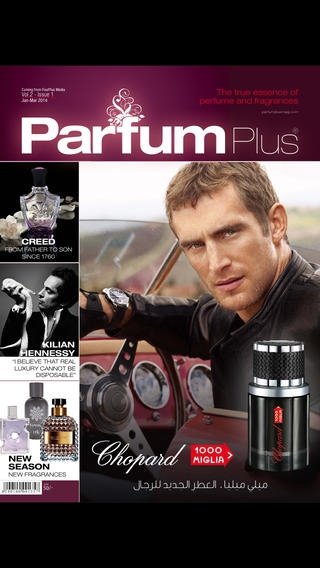 On iTunes at: itunes.apple.com
Price: Free
This app is a magazine in mobile format depicting dedicated stories about perfumes and fragrances. Traditionally a Middle Eastern magazine, this app is presented with high quality images and some interesting facts and stories. Since it is meant specifically for perfume connoisseurs and perfume lovers, you'll enjoy having this magazine on your smartphone.
4

Perfumes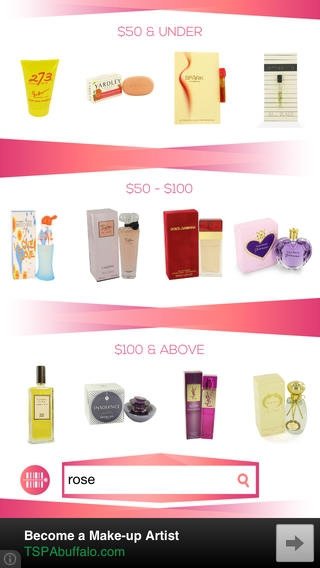 On iTunes at: itunes.apple.com
Price: Free
This is another app that enables you to explore and buy your favorite perfume from a product list featuring thousands. This app is all about perfumes and you can scroll through the search bar to locate your fragrant scent. The exciting part about this app is that their daily sales and discounts go straight to your notifications page.
5

Scents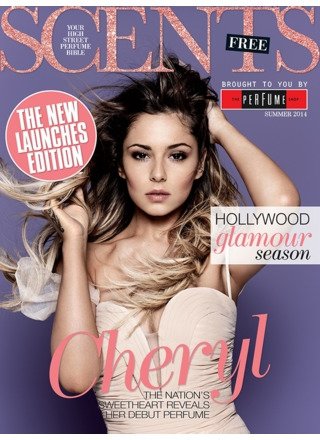 On iTunes at: itunes.apple.com
Price: Free
This is a magazine that you download via the app and although there aren't many editions published, it still manages to offer some great information. It's the only magazine dedicated to the world of perfume and is dubbed the 'bible of perfume.' Sponsored by the British fragrance store, "The Perfume Shop," this invaluable magazine informs you of the latest launches, tips on how to wear perfume, product information and showcases interviews with celebrities.
6

The Fragrance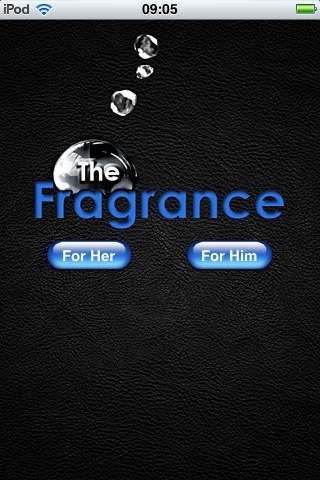 On iTunes at: itunes.apple.com
Price: Free
Another fragrance app that allows you to search for detailed information on over 150 fragrances. It also gives you information about your favorite brand from its history to its packaging through the years. There are dedicated pages to well-known fragrances, their images, logos, concentration and olfactory information (top, heart and base notes). If you don't find specific-enough information about your favorite fragrance, there are links directing you to The Fragrance's website.
7

IPerfumer Home Fragrance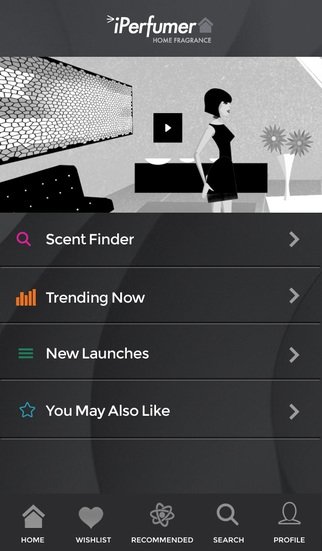 On iTunes at: itunes.apple.com
Price: Free
Do you enjoy scenting your home and having fragrances wherever you go? This app will make you the scent expert! Whether you're looking to create a clean, fresh environment or something sexy and sensual, this app will help you out. The information is driven by recommendations of individuals like you that use it. What I like the most about this app is that it shortlists the products most suited to you.
With so many apps out there, it can be tough to find the best ones that don't crash on you, and still provide good quality information. Which of these perfume lover apps will you be downloading?
Please rate this article