9 Essential Dos and Don'ts for Every Dating App ...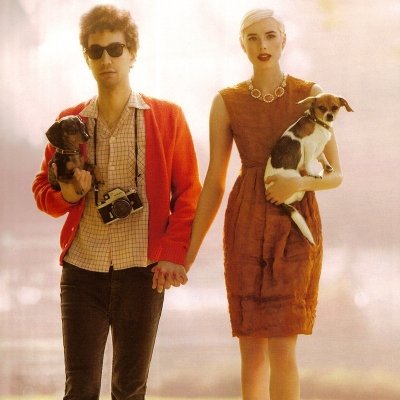 There's a dating app for everyone, no matter what you're into or whom you're interested in. That's great – it's getting hard to meet people, and sometimes you want a linear shot for a specific thing, whether that's a long-term relationship or a no-strings-attached fling (that's LTR and NSA in dating app lingo). However, on your smart phone and in life, there are definite dos and don'ts. Whatever you're looking for, if you want to find it, follow these tips. I promise they'll help you on any dating apps you use.
A dating app is no different than real life, or a dating site. You have to be polite. Being aloof, insulting, pretentious, or rude won't get you anywhere, and it's terribly unattractive. Even if you run across someone you don't find attractive, you can discourage them without being mean or ugly. You might be the most beautiful girl in the world, but if you're impolite, that's just not pretty.
That being said, don't be a pushover. If someone is being rude or obscene or otherwise disrespectful, shut down the conversation. You don't need that, you don't deserve it, and you don't have to put up with it.
3.

Do Be Honest about What You Want
Why are you using a dating app? Are you looking for a serious relationship, friends, or a hook-up? It doesn't matter, you need to do you – but you also need to be honest. Don't let a potential partner think you're down for NSA fun when you really want an authentic, long-lasting relationship – that's not fair to either of you.
Never, ever pretend to be someone you aren't. Don't use fake pictures and don't invent a fake life – even if you're just playing around. There are real people behind (most of) those profiles. What if you fall for someone who likes you, too? What if he or she wants to meet you? Just be yourself. You don't need to pretend to be someone else to land a catch – you're gorgeous, smart, funny, and just generally awesome. Catfishing is dishonest, and you're better than that.
5.

Do Block for Legitimate Reasons
Again, if someone is harassing you, then get out of the situation. That's what block features are for. If nothing else works or you just feel uncomfortable, block the person who's bugging you and don't look back.
6.

Don't Block to Be a Jerk
Do not, however, block someone because you think he's ugly or weird. Even if someone you aren't attracted to starts chatting with you, don't block them because of that. Just politely let them know you're looking for someone else. Remember – there are real people behind those profiles.
Being your own authentic self really is important. Share your hobbies, your hopes, and your aspirations. If you can share a little information about your job, go to it – even if you do it on a case-by-case, person-by-person basis.
8.

Don't Give Away Too Much
You shouldn't give away everything, though. Don't tell anyone exactly where you live or where you'll be. Don't reveal intimate details. Don't take naked pictures! That never ends well.
9.

Do Think about Your Picture
You really are gorgeous, so share a photo that highlights that. Don't choose a photo with a bunch of different people in it, because your potential matches won't know which one is you. Again, don't put up someone else's picture, either – that's way too dishonest. Also, don't be afraid of sharing what you look like right now – recent photos are always best.
You really can find love on a dating app – or a friend with benefits, or a fling, or just someone to talk to, whatever floats your boat. You just have to be smooth about what you do, say, and share, and sometimes you have to watch the people to whom you're chatting. Above all else, be careful. What's your experience with dating apps?
{{#comments_count}} Show Commnents ({{comments_count}}) {{/comments_count}}