Chances are, you're reading this on your smartphone but aside from being able to bring a "daily scoop of fabulous" in the shape of AWS, there are many other benefits of a smartphone. I know that I was once guilty of only using a fraction of my smartphone's capacity and it seems such a waste when there are ways to use this wonderful handheld device to make our lives happier and healthier. So here are just some of the benefits of a smartphone.
---
1

Organize and Prioritize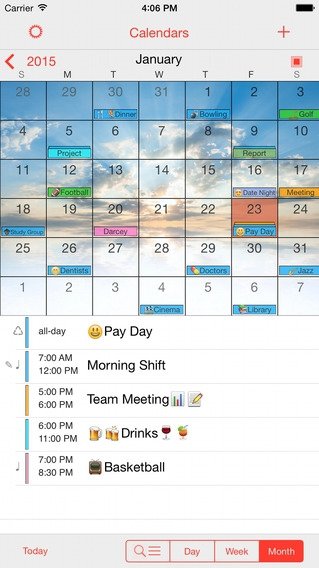 One of the benefits of a smartphone is that it can help you get organized and prioritize. Gone are the days when people would carry around a huge Filofax, packed to bursting point with their numbers and addresses and important dates. Now you can do this all on your handheld device, although I do admit to missing the Filofax days! There is obviously the calendar on the device itself but there are many apps you can download - my favorite is PocketLife Calender
itunes.apple.com
---
2

Keeping Fit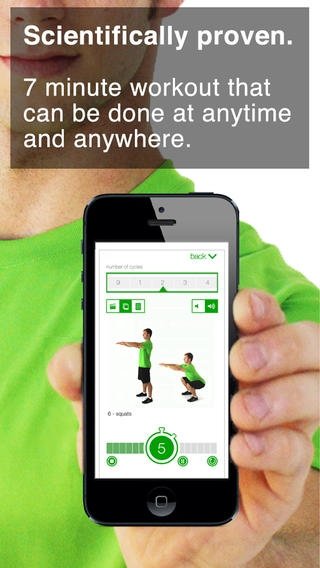 There are so many apps to help you keep fit and keep track of your progress. There really is no excuse anymore. There are apps to remind you when to work out and apps to tell you how you're getting on. Keeping fit has never been easier and more fun. My favorite is the 7 minute workout challenge because we can all spare 7 minutes! 7 Minute Workout Challenge by Fitness Guide Inc
itunes.apple.com
3

Step by Step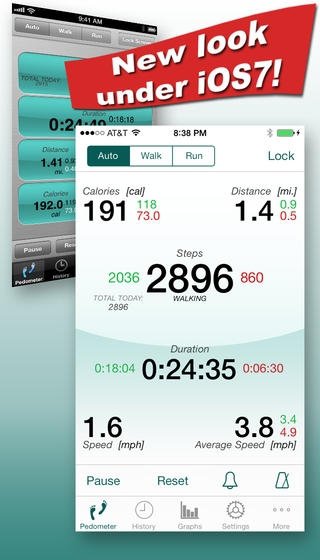 We all know that we should be clocking up a certain amount of steps each day but this can be easier said than done. With the Footsteps app though, you can measure how many steps you're taking a day and it charts your calories burnt too!
itunes.apple.com
---
4

Gratitude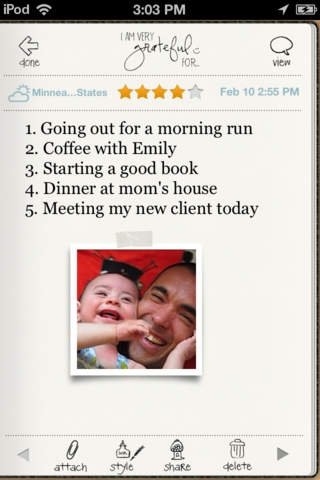 Although our smartphone can lead us on the path of destruction and temptation, with its easy access to social networking sites that sometimes sap us of our energy and joie de vivre, the humble smartphone can help us be, well, more humble. If you need lifting up when you're down, try a bit of gratitude with the Gratitude journal. Gratitude Journal ~ the original! by Happy Tapper
itunes.apple.com
---
5

Sound Mind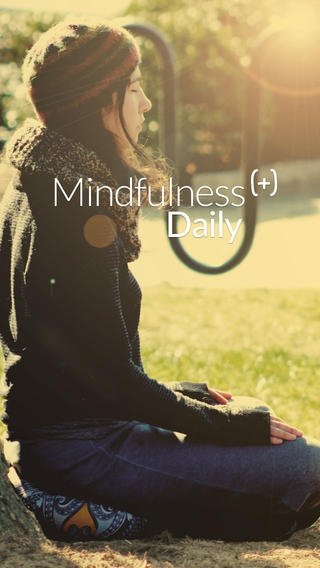 If you need a break from the old routine and you need to recalibrate, your smartphone can help you do that too. There are fabulous apps to help you step back and be more mindful, such as Mindfulness Daily
itunes.apple.com
Also, I'm not going to list the thousands of games that you can play when you need to step back from the craziness that is your life. There are literally thousands and they just keep coming! You know which are your favorite.
---
6

Sound Asleep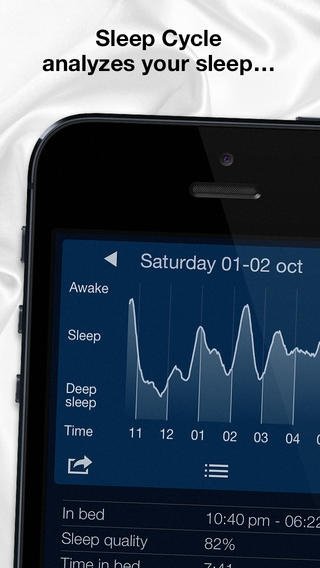 Your smartphone can also help analyze your sleep patterns. With apps such as SleepCycle, feeling as though you haven't had a good night's sleep can be a thing of the past. This app monitors your movements and analyzes your sleep phases, waking you up with soothing music at the time which is best for you.
itunes.apple.com
---
7

Emergency Aid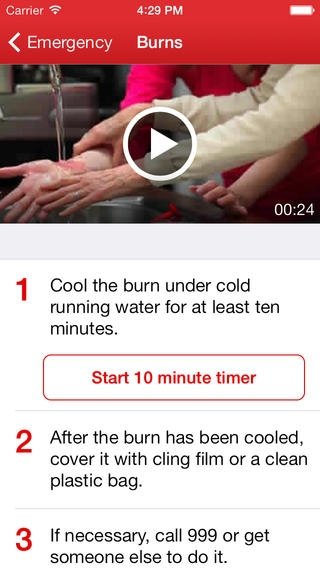 Hopefully, you will never need to use these in an emergency but there are apps to help you if you're ever in a tricky situation. This one by the British Red Cross tells you what to do in an emergency. From dealing with burns to life-saving techniques, it really is a life-saver!
itunes.apple.com
These are just a few of the ways your smartphone can benefit your body and mind. Do you have any other ideas?
---
Popular
Related
Recent