I love iPhone apps but I'm also a huge fan of the amazing assortment of iPhone accessories available. There are more and more being produced every day, it's hard to keep up with them all! These are my personal top 7 favorite iPhone accessories, so check them out!
---
1

IPhone Seat Buddy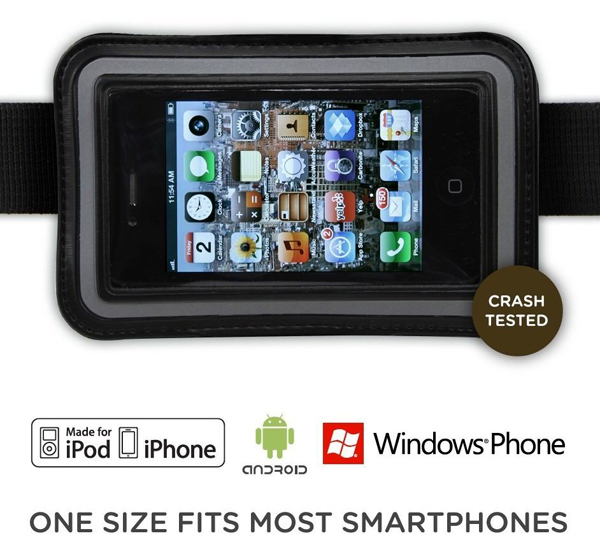 Buy it here: amazon.com
Price: $25.00
If you're stuck in the backseat on a long car ride, it's easy to become bored and restless no matter what age you are. This handy little "seat buddy" is one of the iPhone accessories that is just perfect for keeping you occupied on the go! If you have kids in the backseat, this can be a sanity-saver as well! Put on a show, pop it onto the seat and let the kids watch their favorite cartoons while you drive along in peace!
---
2

Wallet Case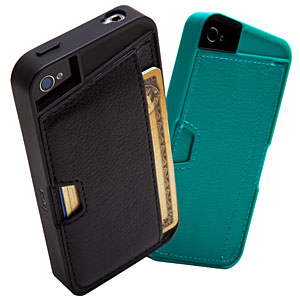 Buy it Here: thinkgeek.com
Price: $23.99-39.99
I've mentioned before that I live in terror of leaving my wristlet somewhere whenever I go out to the bar. Thank you iPhone wallet case for assuaging my fears! This is one of the most handy iPhone accessories EVER! It has a little compartment where you can tuck your credit card, ID, and some spending cash, so the only thing you need to keep track of is your phone!
---
3

Clip-on Camera Lens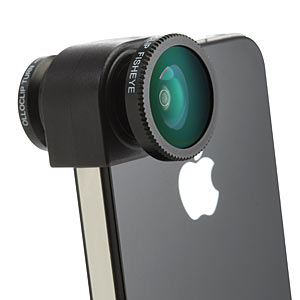 Buy it Here: amazon.com
Price: $59.75
I love my iPhone camera, but sometimes I wish it had a better lens. Don't get me wrong, it's definitely adequate, but I love changing things up every once in a while. This awesome clip-on camera lens gives me just what I need because it has THREE different lenses- Fisheye, Macro and Wide angle. I know it's pricey, but think of all of the awesome pictures you could take!
---
4

Something Special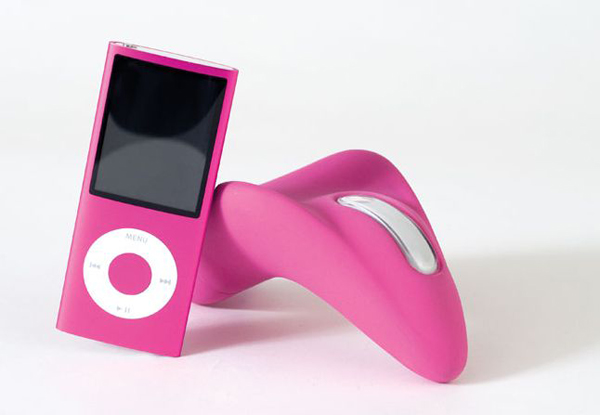 Buy it Here: ohmibod.com
Price: $99.00
Alright ladies, I had to put this on here. There are apps that let you turn your phone into a vibrator but…let's be realistic, I don't want my phone, which I hold up to my face, going anywhere a vibrator should go. THIS on the other hand looks incredible (go to the site, there's an informational video)! It is wireless, has a slide touch control, and is pretty uniquely shaped to hit you in just the right places. It has 4 vibration patterns, all of which you can adjust the intensity of. It is waterproof for bath time fun and you can wirelessly connect it to your iPod/iPhone so it will vibrate to the beat of whatever music you have on!
---
5

Flexi Tri-pod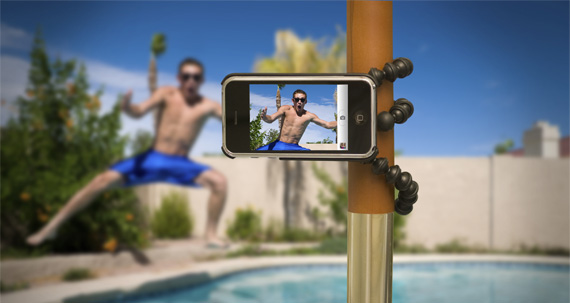 Buy it Here: amazon.com
Price: $39.95
For Mother's Day, my sister and I wanted to take a family photo, so after downloading the app that allows you to take a timed photo, we attempted to get a wide shot of the 8 of us. It was nearly impossible because we couldn't get either of our phones to stay upright long enough to let go and get in the frame. We ended up taking all of our phones, piling them up to brace the iPhone in use and getting our photo that way. I wish one of us would have had a Flexi Tri-pod! We could have solved our entire dilemma quite easily! Not only will this nifty little tripod stand upright on a flat surface, it will bend around poles, soda bottles, railings, you name it! It is ideal for picture taking in any location! I've already ordered mine!
---
6

Sleep Headphones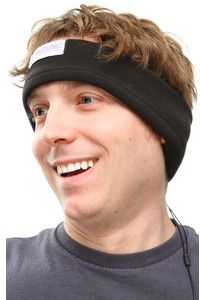 Buy it Here: thinkgeek.com
Price: $39.95
A few weeks ago I wrote about apps that help you sleep and I talked about how I've been using a sleep hypnosis app that I find works remarkably well. My only problem so far has been that my ears hurt like crazy when I wake up in the morning from sleeping with my headphones on. I'm a side sleeper, so the plastic digs into my ear and it aches for a good hour after I'm up. These sleep headphones are great because they are soft and allow you to lay any way you want while listening to your sleep app, music or white noise as you drift off to sleep. No more hard plastic pushing into your skin, no more awkward lump that makes it uncomfortable to rest your head on your pillow!
---
7

Waterproof Pouch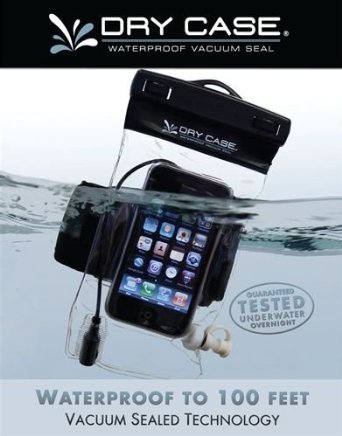 Buy it Here: amazon.com
Price: $23.98
I bought this for my recent trip to Puerto Morelos and I was so incredibly happy with it that I have to recommend it to you! It fits most smart phones and absolutely fits all iPhones/iPods. Your phone is fully useable while completely submerged in water and it allows you to take amazing underwater pictures! It is waterproof up to 100 feet and it comes with a wrist band and a neck lanyard to ensure you don't lose it! I love this thing; it has to be by far the best $24 I've spent in a long time!
I'm excited to hear what you think about these awesome iPhone accessories, but I also want to know what your favorites are! I think it's just incredible what we can do with our phones now! What are your favorite iPhone accessories?
More
Comments
Popular
Recent