App of the Moment: Merchbar, the Concert-goer's App ...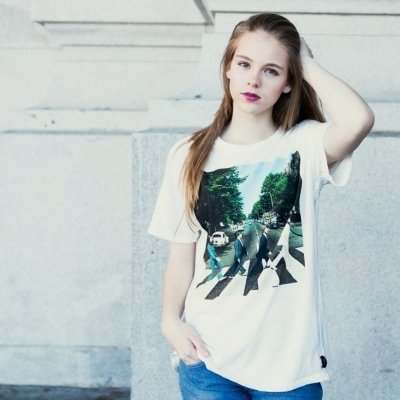 Although the season for music festivals is winding down, at least in this neck of the woods, concerts are still going on every day, everywhere. You've probably already booked tickets throughout the fall and winter to make sure you catch your favorite artists. Awesome, but those tickets get expensive, so what do you do when you can't afford any merch from your favorite band? What happens if you can't order tickets in the first place but absolutely must have a top with Lana Del Rey's face on it? Well, you check out Merchbar, that's what you do.

On iTunes at: itunes.apple.com
In addition to keeping up with the latest trends, we at AWS enjoy using apps, trying new ones, and recommending them when they're awesome. We also like saving you money, and Merchbar hits a two-fer with that.
Given the amount I spend on tee shirts and toys, I sympathize with the high cost of music paraphernalia, but with Merchbar you don't have to pay a fortune for apparel, accessories, or neat items from your favorite acts.
You can spot the things you like at a concert, then order right away. You don't even have to attend a particular concert, of course, and you can find things you wouldn't even see at the venue. If you want that tank top emblazoned with Lana Del Rey's face, a frankly awesome nug jar professing your addition to Queens of the Stone Age, or even a KISS costume for your kid, you're set.
The best part is the scope of the merchandise available; there are items for all your favorite acts, new and old. From 5 Seconds of Summer, Britney Spears, and Kanye to the Beatles, Kesha, and Katy Perry, everyone's there. From John Lennon to John Mayer, from Justin Timberlake to Justin Bieber, from Steve Miller to Stevie Nicks. You get the idea, right?

So the next time you need a shirt, a cap, a flash drive, a yellow submarine, a KISS doll, a pen, a pair of shoes, a patch, or even a box set, let your phone be your guide and get your gear with the press of a thumb. In the meantime, what's the hottest app you discovered this week?
{{#comments_count}} Show Commnents ({{comments_count}}) {{/comments_count}}