If you're dieting, there are so many apps for meal planning! I just recently got into meal planning/prepping and I have to say, it's saved me SO much time. It takes all the guess-work out of diets! Check out some of the awesome apps for meal planning and let me know which ones you love.
---
1

Mealboard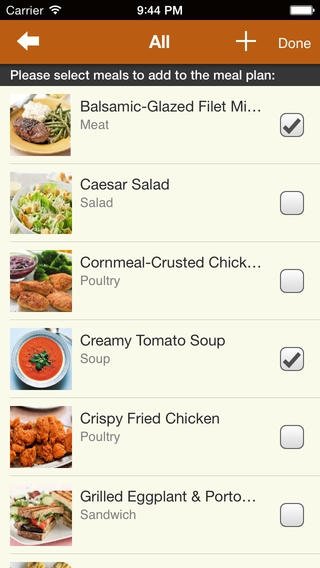 On iTunes: itunes.apple.com
Price: $3.99
The MealBoard app makes your meal and grocery planning SO much easier. It stores your recipes, creates weekly meal plans, generates your grocery list, and keeps track of what you have in your pantry! It's fully customizable so you can manage your recipes, ingredients, food categories, meal types, stores, and so much more. The app lets you create meal plans organized by day and meal type - giving you a shopping list with grocery prices, and total price for budget-conscious users! Honestly, this is one of the best apps for meal planning.
2

Cooking Planit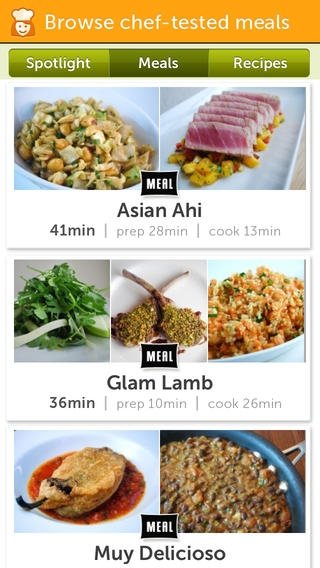 On iTunes: itunes.apple.com
Price: $2.99
If you love to cook, this app can really come in handy! It provides recipes based on your preferences, as well as a list of all the cooking tools you'll need. It also offers verbal instructions, so you don't have to worry about touching your phone screen while cooking! You can add multiple recipes to a meal and the app will organize all of the steps so that everything finishes at the same time.
---
3

Cozi Dinner Decider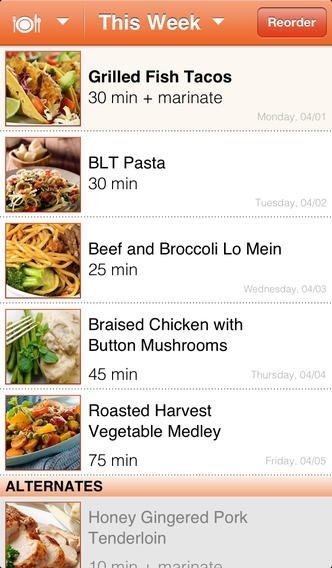 On iTunes: itunes.apple.com
Price: Free
Having a tough time deciding on dinner? This app delivers a personalized plan of easy-to-make (and incredibly delicious) recipes each week. You can costumize by ingredient, exclude allergens, choose dish types, and so on. The app keeps track of your likes and dislikes so it can create and recommend a dinner plan just for you. The app has a free two-week trial and after that, you can order the in-app subscription to continue getting your recipes; $6.99 for 3 months, or $19.99 for a full year!
---
4

Healthy out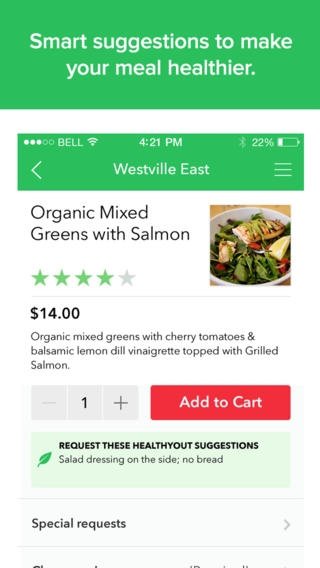 On iTunes: itunes.apple.com
Price: Free
If cooking isn't for you, that's okay! This app helps you find and order healthy restaurants meals for delivery, takeout, or you can just browse for healthy dish suggestions. You can use filters like 'Low Calorie,' 'Low Carb,' 'Low Fat,' 'High Protein,' and 'Heart Healthy' to narrow down your search results. The app saves you so much time because you don't have to spend time researching the places around you; you can find all the info on HealthyOut!
---
5

Menu Planner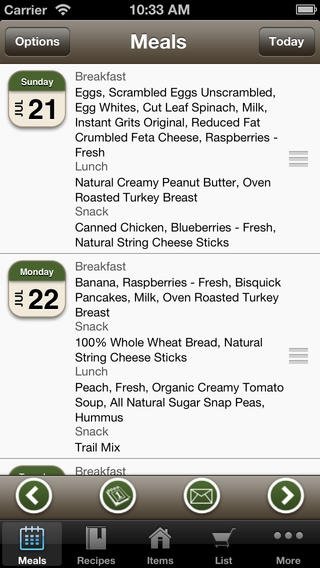 On iTunes: itunes.apple.com
Prices: $2.99
With Menu Planner, you can easily create meal plans and track all the nutritional information. You can manage your own recipes or import new ones from popular websites. The app even keeps track of what you have in your pantry (and how much/many), so it can integrate all into your shopping list. The app allows you to organize food and recipes by creating your own categories and then you can email meal plans, shopping lists, and recipes to your friends and family!
---
6

Emeals

On iTunes: a1.mzstatic.com
Price: Free
The eMeals app provides over 50 meal plan options so you'll never run out of ideas! It gives you an organized grocery list for easy shopping and even offers in-store sales for recipes featured in your meal plan. Although the app is free, you do need to pay for a subscription. For a 1-month subscription, you'll be charged $9.99. Considering the app is taking out the stress of planning and shopping, I think it's well worth it!
---
7

The Food Planner

On iTunes: itunes.apple.com
Price: Free
The Food Planner assists you in planning your cooking and grocery shopping to make your everyday life easier! The app plans your meals for the whole week and the free version is limited to five recipes. Try it out and if you like it, upgrade it to Premium!

Well, there you have it. These are just seven out of many awesome apps for meal planning. I've found these apps to be very useful! Which app are you planning on downloading?
---
Comments
Popular
Related
Recent