COMMENT
There are so many apps for vegans to start/continue their diet! It's a major life change and you should be well informed and prepared before you decide to commit to this lifestyle. Once you do, you should be using these apps to help you stay on the right path! They'll help you get your grocery shopping done, give you awesome recipes, and more. Check out some of the best apps for vegans right here on this list.
1. Is It Vegan?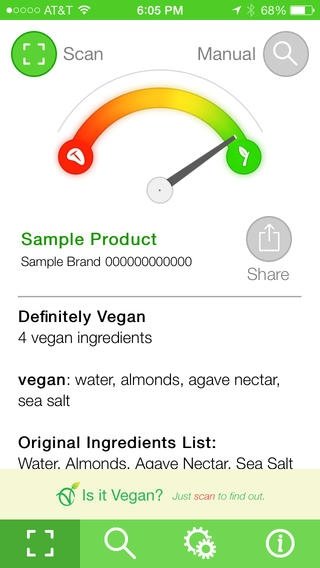 This app is for anyone who's interested in eliminating animal products from their diet. All you need to do is the scan the bar code on any package of food and you'll see whether the product is vegan, vegetarian, or neither. You'll also get a list of ingredients, a detailed list showing which ingredients are vegan, and more. The app will decide whether the product is suitable for a vegan diet! It's definitely one of the most helpful apps for vegans out there right now.
2. 21 Day Vegan Kickstart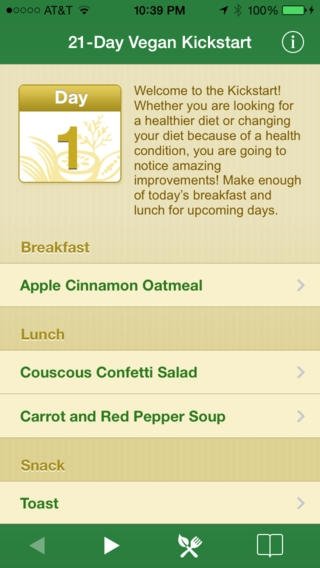 This app gives you recipes and resources to improve and regain your health, including step-by-step recipe photos! It makes going vegan wildly easy by helping participants plan healthy, delicious plant-based meals for every day of their program. The app will even show you words of encouragement to keep you motivated! It's easy to use and free - what could be better?!
3. Vegan Xpress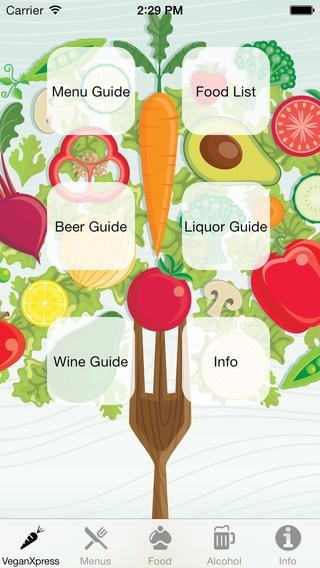 This app is perfect for vegans on the go! It lists over 130 common restaurants and their menu items suitable for your vegan diet. It's updated regularly so you'll always know the new vegan spots around you! It also features a full list of vegan beers, wine, snacks, candy, liquor, and foods that you may not have realized were vegan. How awesome is that?
4. Vegan Cupcakes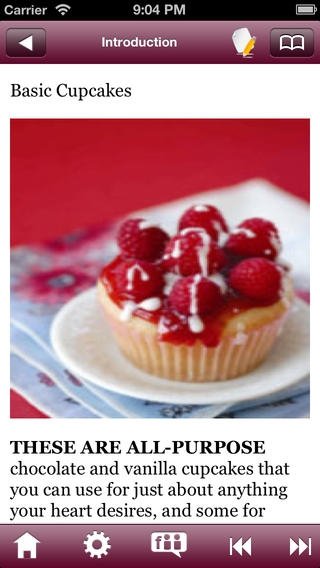 This app is a bit on the pricey side but it's well worth it! On the app, you'll discover 75 recipes for cupcakes and frostings. You can choose between innovative and classic ones - all which will make your friends wish they were vegan! This app will provide you with hours of inspiration in the kitchen. I can't wait to try the chocolate and vanilla marble cupcakes!
5. Cruelty-free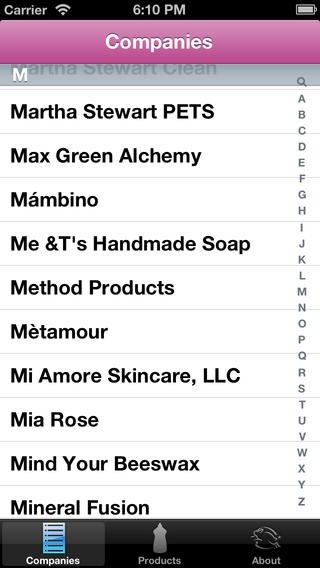 This app will help you know which companies are cruelty-free! You can look up cosmetic, personal care, and household product companies with just the touch of a button! The app's guide lists over 200 U.S and Canadian companies that do not test ingredients, formulations, or finished products on animals. It'll help you feel good about all of your choices!
6. Do Eat Raw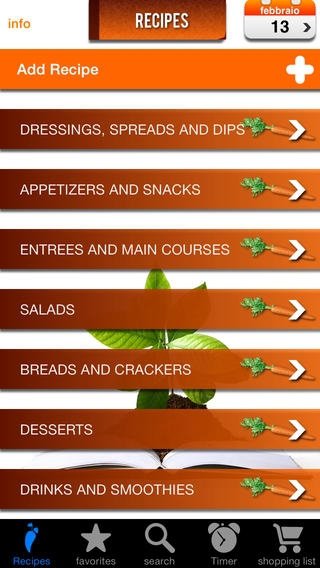 On this app, you'll find over 300 delicious raw vegan recipes! You can discover new dishes and even add your own photos/recipes. With the recipes, you'll also find shopping lists. It'll make your life a whole lot easier, huh?
7. Gardein Recipes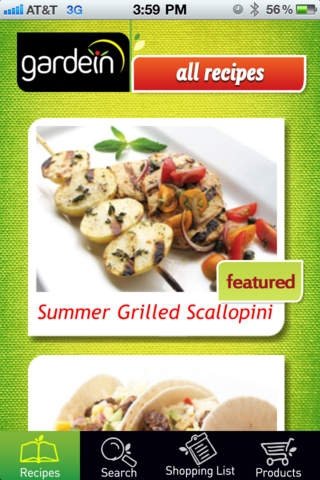 With this app, you'll find meat-free recipes for your everyday use! I've looked through a lot of them and I can't wait to try them all out in the kitchen. I mean, the summer grilled scallopini looks amazing!
Well, there you have it! These are just seven out of many awesome apps for vegans. If you've already committed to this lifestyle, how do you stay on track? What are your favorite apps to use?
13 Alarming Signs He Could Be a Player ...